What is forensic search and recovery?
Forensic search and recovery is the use of forensic science and related skills, knowledge and experience to locate, recover and return deceased missing persons to their families, friends and communities.  It is a continuation of the better known field of search and rescue. 

Some of these skills include diving, the use of technology (sonar, magnetometers, etc), archaeological techniques, rock climbing, and a number of others. For historic cases such as those from World War II, a single case may require many hours of archival research to pin down where the search should be conducted.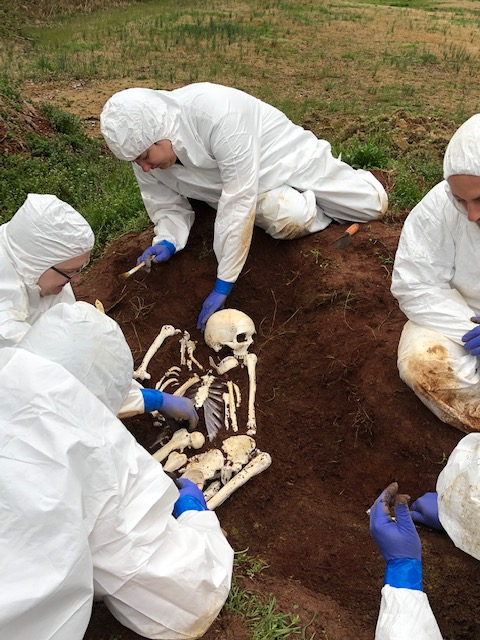 Isn't this a job for the local police, the coroner/medical examiner or the federal government?
Yes and no. We work in cooperation with the appropriate authorities and provide resources and skill sets that these agencies do not have.  Aside from a few departments in the largest of cities, no one can have all resources available "in house".  They also lack the budget surplus to hire outside agencies or train their own personnel in a perishable skill that may not be required in that specific area more than once or twice a year (or less).  The efforts to recover a victim's remains water will often take the area's water rescue team out of service. Utilizing Kolibri's resources does not require remove a team from service protecting the lives of their community.
 
Is there really a need for this sort of work?
There is a desperate need for this sort of work.  Between civilian missing persons cases and the military missing in action around the world, there are several hundred thousand people who have never been found and returned to their loved ones. The problem is so large that it is impossible to determine the exact number with certainty.
Can I get you to do a presentation/class for my agency, group, class or family?
We would love to. Please contact us at info@kolibriforensics.org or through the website contact form.  
Why is your logo a hummingbird?
'Kolibri' is the German word for hummingbird.  It was chosen because despite their small size, hummingbirds are amazingly capable.  They are the only birds that can sustain backwards flight.  This means they can fly up, down, left, right, forward or back as their "mission" requires. They also have incredible endurance with some migrating nonstop across the Gulf of Mexico. We strive to provide the same flexibility in our ability to aid others in need. Small but mighty if you will. 
Also hummingbirds, for their size, have the largest hearts of any animal at 2.5% of their body weight (versus less than one percent for a human) and thus are a great symbol for the love and compassion that causes us to choose this sort of work.
By the way, our logo hummingbird has a name.  That's Louie.  He was named by a little boy when our executive director showed him a business card while explaining our work. "He looks like a Louie". There you have it. 
How can I help?
We are glad that you want to help return the missing to their family, friends and communities. There are several ways you can get involved:
-Donate to support our work
-Volunteer your time: we have a role that fits nearly every age, experience, interest and ability
-Tell others about our mission